In 30 years, Anderson & Hammack Construction has grown from two humble craftsmen in Superior, WI to the preferred builder of custom homes, luxury remodels, historic restorations, commercial spaces, and much more. With an emphasis on outstanding customer experiences, midwestern values, and quality craftsmanship, it's no surprise that Anderson & Hammack is the trusted general contractor and home builder of the northland. Our mission at Anderson And Hammack is to help you truly Love Where You Live.
"Therefore, when we build, let us think that we build forever. Let it not be for present delight, nor for present use alone; let it be such work as our descendants will thank us for…"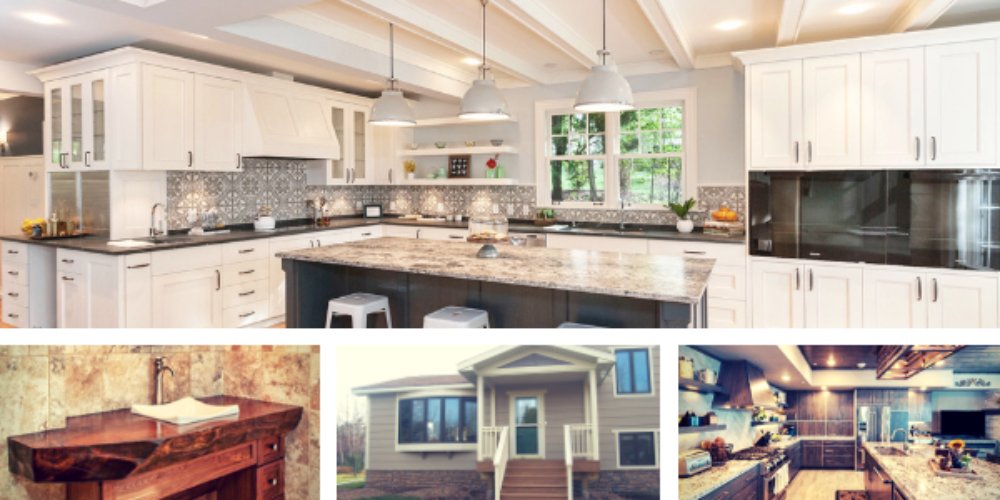 Professional
Definition – exhibiting a courteous, conscientious, and generally businesslike manner in the workplace.
Coming to work on time and in clean, proper attire.
Maintain respect for co-workers, subs, homeowners, and the property in which you are on.
Use your manners
Pick up after yourself
Dedicated
Definition – devoted to a cause, ideal, or purpose
To be honest stewards of our clients' money
Willing to go the extra mile
Always willing to help a fellow co-worker or sub when needed
Ready to do any task with a positive attitude
Appreciative
Definition – having or showing appreciation
Being thankful for our jobs.
Being thankful for our clients that have hired us.
Being thankful for our co-workers.
Being thankful that we get to use our minds and our hands to create.
Honest Communication
Definition – being forthright and timely with all feelings, facts, and opinion.
If something is wrong or inaccurate, taking immediate action to mitigate the problem.

Always being open with management and co-workers about any issue.

Always willing to listen to a client about any concerns or questions they may have.

If we do not know an answer to a question, say so, but follow up as soon as possible with it.
Experienced
Definition – made skillful or wise through experience
Retaining learned skills and knowledge for future use.
Using our fellow co-workers as resources to gain experience.
Teach our fellow co-workers any skills or knowledge that may help.
Problem Solvers
Definition – a person who takes simple and complex problems and solves them, either by themselves or with a team.
Exhibit thoughtful solutions to problems without over thinking.
Calling on co-workers or outside sources when needed and without hesitation.
When a solution has been decided, move forward.
Adaptability
Definition – changing and molding ourselves as needed to thrive as a team.
Taking what life gives us and making the best of it.

Our daily work life is constantly changing and we need to be able to roll with it.

Our industry is constantly changing and we need to do our best to change with it.
Our Story
In 1992 two friends, Terry Hammack and Mark Anderson, formed Anderson & Hammack Construction Co., Inc. At that time they had about 60 years of experience between the two of them in new home construction, remodeling and restorations for both home and business. This was because both of them started in the business very young helping their fathers.