The Anderson & Hammack Client Process
How We Work With You

Anderson & Hammack's highest commitment to our clients is to 'Love Where You Live'. This is our dedication to each homeowner we have the privelge to work with. Below outlines our proven process we follow for each project. We look forward to working with you!
Introduction
Meet with our staff in person or via phone call and discuss your project.
If you do not have building/remodeling plans drafted at this point we will:

Discuss the scope of the project.

Offer our design services.

If you already have construction plans completed we will:

Review the plans and discuss the scope of the project.

Together with you, complete a project survey.
Site Visit
For about two hours we'll meet with you at your home or project site.
Create A Scope Of Work:

We'll take detailed notes and listen to your needs and wants.

We'll ask questions that will help with planning, costs, and timelines.

Discuss Budget

Discuss Pre-Construction Agreement*

If we're a good fit we'll move forward with creating a detailed estimate so we're clear on costs, materials, and timelines.
Follow Up
After the site visit, we'll gather our notes, talk to our team and follow up to verify we have everything correct.
Set Expectations For Project

Setup Potential Timelines
Second Site Visit *If Needed
Once we've got clear guidance and set expectations we'll setup a second site visit if needed to complete the project estimate.
We'll coordinate any sub contractors needed to visit and receive their estimates on work.
Your Estimate
4-6 Weeks after the second site visit or follow up we'll create your detailed estimate that includes:
City Or County Requirements?

We'll review any permits, zoning, etc.

What Specialists Are Needed?

We'll review if and which sub-contractors are needed such as plumbing, electrical, excavation, etc.

Material List

We'll work closely with you or a design professional on materials selection.

This provides the most accurate cost and timelines

Labor Hours

This will include everything as we manage all sub-contractors and their costs.

Work Schedule

Performance Guidelines
Present Your Estimate
This 1-2 hour meeting will walk thru your estimate line by line.
Answer any questions you have

Understanding the costs and budget

Estimate project duration

Sign A Contract

Setup Your Project In Co-Construct and walk you through how we stay current and communicate throughout.
Project Start
We're ready!
We'll hand-off your project to our General Manager who'll manage the actual work and site going forward.

Apply for permits

Activate project in Co-Construct

Coordinate sub-contractors and get on schedule

Order materials

Setup payment schedule
Managing The Project
Things are happening!
We'll check in on Co-Construct daily

Update schedules, selections, financials once a week

Upload inspection schedule into Co-Construct and assign tasks for job foreman

Check in with you weekly or more via email or phone
Project Completion
We're done!
Clear site of all tools, trailers, left over material, etc.

Final Inspection

Final Walk Thru Together

Collect final payment

Schedule finished pictures if approved, and potentially schedule staging

One Year Check Up
What Is A Pre-Construction Agreement?
A pre-construction agreement is used when a homeowner and a contractor would like to move forward working together but don't yet have completed plans, a final estimate of costs, or a working budget. The pre-construction (or pre-con) agreement allows the contractor to conduct research, start looking for sub-contractors or specialists, and create a detailed estimate for costs.
Do I Need A Pre-Construction Agreement?
This will depend on your project. A good rule of thumb is if any permits are needed, we will likely ask for a pre-construction agreement. 
Does The Pre-Construction Agreement Cost Money?
Yes. Our pre-construction agreements start at $350 and increase from there depending on the scope of your project. This cost is used for our team to complete research on permits, ordinances, laws, code, as well as generate a complete and accurate estimate personalized to you. Once you receive your estimate there is no commitment to work with Anderson & Hammack.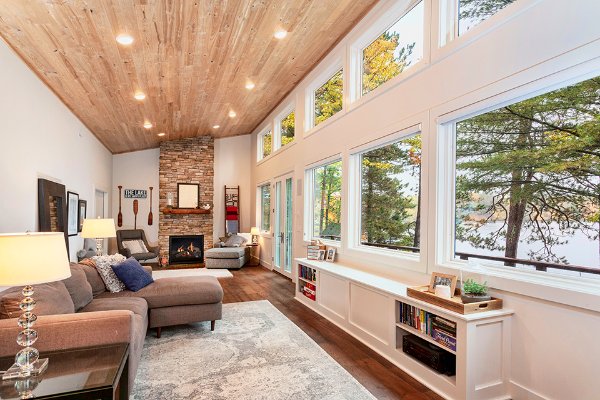 Let's Start Talking! Contact Our Team Today!
What We Do Best
We are grateful to have such wonderful clients, they say it best.
"Upfront and clear costs, quality workmanship, attention to detail and customer service are all aspects we value and received from Anderson and Hammack."
"I can recommend Anderson & Hammack to anyone who needs totally honest and reliable contractors who can handle just about any building, remodeling and rebuilding project."
"Communication is a real asset to this company..the workers were courteous in a way that I didn't anticipate. I would recommend Anderson Hammack Construction to anyone in a heartbeat, and plan on using them for future projects."
Our Crafstmen
We have an amazing team of true craftsmen who care equally about the details seen and unseen. 
Our Warranty
We stay connected and committed to ensure every project meets our highest standards even after completion.
Our Brand Promise
Our highest commitment to our clients, Love Where You Live™. There's nothing more important than our client's satisfaction.
The Anderson & Hammack Difference