Home Builders Meet With Congress

Terry Hammack, Anderson & Hammack
Anderson & Hammack recently attended this year's annual National Association of Home Builders (NAHB) Legislative Conference in Washington, D.C.  We joined
Arrowhead Builders Association
,
Builders Association of Minnesota,
and the
National Association of Home Builders
. Over 800 builders, remodelers and trade partners from across the country joined us as we spoke with representatives and staff regarding the current and future health of America's home building industry. Here are some of the main takeaways from our time on Capitol Hill.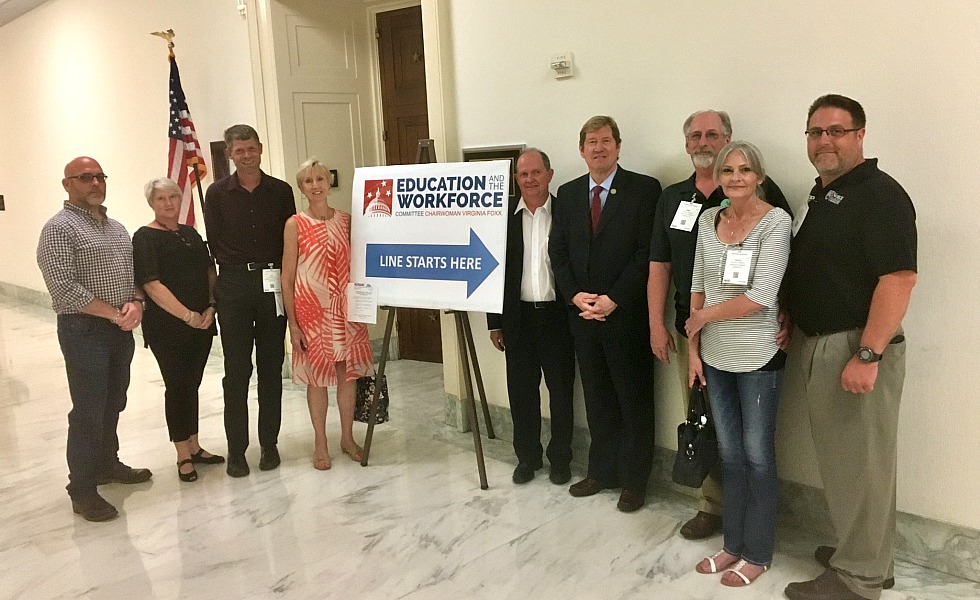 Workforce Development:
The building and construction industry is facing a huge shortage of skilled workers. Many of the staple trades like painters, electricians, plumbers, hvac, pipe-fitters, flooring experts, etc. are gripped by an aging workforce without sustainable replenishment. With cuts to shop and vocational programs in the public schools, we are witnessing a lack of interest in these careers. We'd like to see that change. We would like to see more opportunity for kids and students to learn about these critical skills and jobs. For more on this subject we recommend checking out Mike Rowe's (Host of Dirty Jobs, Deadliest Catch, etc.) website MikeRowe.com
Flood Insurance Program
Flooding affects every state and is involved in 90% of all natural disasters according to the NAIC. Flood damage is not usually covered under most homeowner insurance policies and thus a federal policy, NFIP, was enacted to support homeowners and take preventative measures. This policy is set to expire in September of this year and we discussed continuing this vital program. Read more at NAIC's website.
Lumber Shortage
There is an increasing soft wood shortage in America. This is a result of several factors and is contributing to rising costs in building materials, putting a strain on home building and buying. China is paying higher rates for lumber with their ever growing needs and so logging companies are shipping lumber overseas. Tariffs on imports also are preventing quality lumber from entering the US at affordable rates. We discussed the use of federal lands to harvest wood for building as this would not only benefit the health of our forests but provide a much needed supply of material. Read more on this subject at NAHB.
Tax Reform
Homeowner incentives continue to be a large driver of home sales and new construction. The Mortgage Interest Deduction, energy reducing tax breaks, and others help lower the cost of owning a home.
Rep. Peter Roskam (R-Ill.), who sits on the House Ways and Means Committee, spoke to builders before they met with their lawmakers and said that this year there is "a real opportunity to do something about tax reform."
We believe in continuing to reform the tax code in order to benefit home ownership and new home construction.
Regulation
Overreach by congress and legislation can look like support for safety and standards but can also greatly reduce the ability to produce quality homes at a reasonable profit. If builders aren't able to produce products to the market for a reasonable profit then the industry is in trouble and we are seeing this affect many companies currently.  We spoke with congress about our continued concerns and a need for a common sense approach to regulations.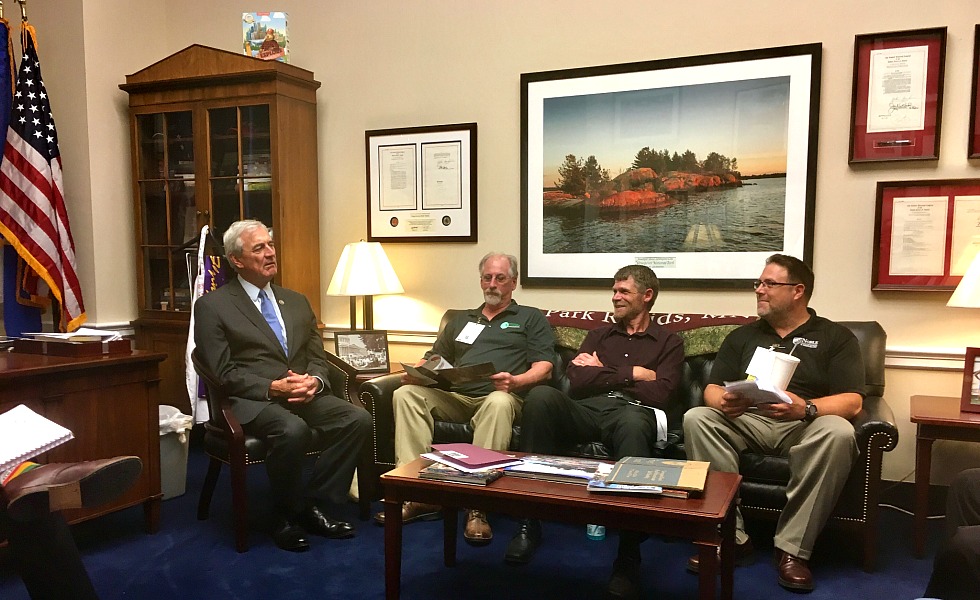 Meeting with Rep. Rick Nolan
Low Income Housing
Affordable homes and rental units are continuing to face a difficult supply for the growing demand. The Low Income Housing Tax Credit is helpful in creating a quality supply to meet these needs. Read more about the LIHTC here.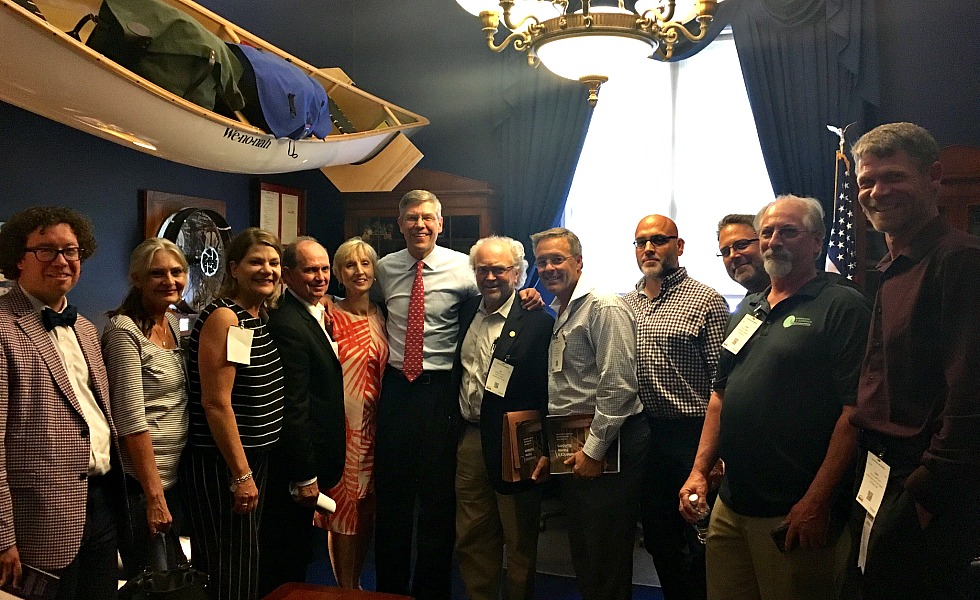 Conclusion:
At Anderson & Hammack Construction, we believe that you should 'Love Where You Live'. We believe in not only being great stewards for our customer's home projects, but in being involved at a higher level in order to support those that own a home or looking to own a home in the future.
If you have concerns or questions about these or other issues, please leave a comment or reach out to us, we'd love to help represent our area not only locally but nationally as it relates to quality, affordable, and sustainable home ownership.
Want to get resources and articles delivered to your email?
Subscribe to our AH-some Newsletter.